Celebrating 100 Years at Burns Chevy of Gaffney
This year, we celebrate a huge milestone for the Burns Automotive family dealerships. One hundred years ago, C.W. Burns Sr. started selling Chevrolet vehicles. Today, the Burns family continues his legacy of excellent customer service, providing quality vehicles to drivers around South Carolina.
Customer Confidence and Honest Service Since 1923
Drivers love purchasing their vehicles from family-owned dealerships. When you visit a Burns Automotive dealership, you'll find great benefits with a focus on specialized services tailored to meet customer satisfaction. We strive to offer a wonderful shopping experience and continued satisfaction with our other services to help meet your needs throughout your vehicle ownership experience.
Access our great selection of new Chevy cars, SUVs, Trucks, and commercial vehicles, along with a wide variety of used vehicles.
Enjoy support from our Finance Department to help secure the best rates possible on your next Chevy.
Keep your Chevy running as it should with our certified technicians in the Service Department.
Access genuine Chevy parts and accessories to keep your Chevy a Chevy.
Enjoy Special Deals and small business prices to keep your costs low and stick to your budget.
Meet all your vehicle needs with friendly faces and get to know the Burns Automotive team
Family-Owned Experience
Our long history of serving our friends and neighbors in Gaffney offers great value to you as you shop for the right vehicle. We also offer a support system to guide you through vehicle ownership. Buying a car is more than just the initial search and purchase. Vehicle ownership continues throughout the life of the vehicle. Burns Chevy of Gaffney is your local dealership where we support you every step of the way. From finding and buying your first vehicle, completing all your vehicle's recommended maintenance or repairs, to selling or trading your vehicle when you are ready for something new, we are your reliable source for all your vehicle needs.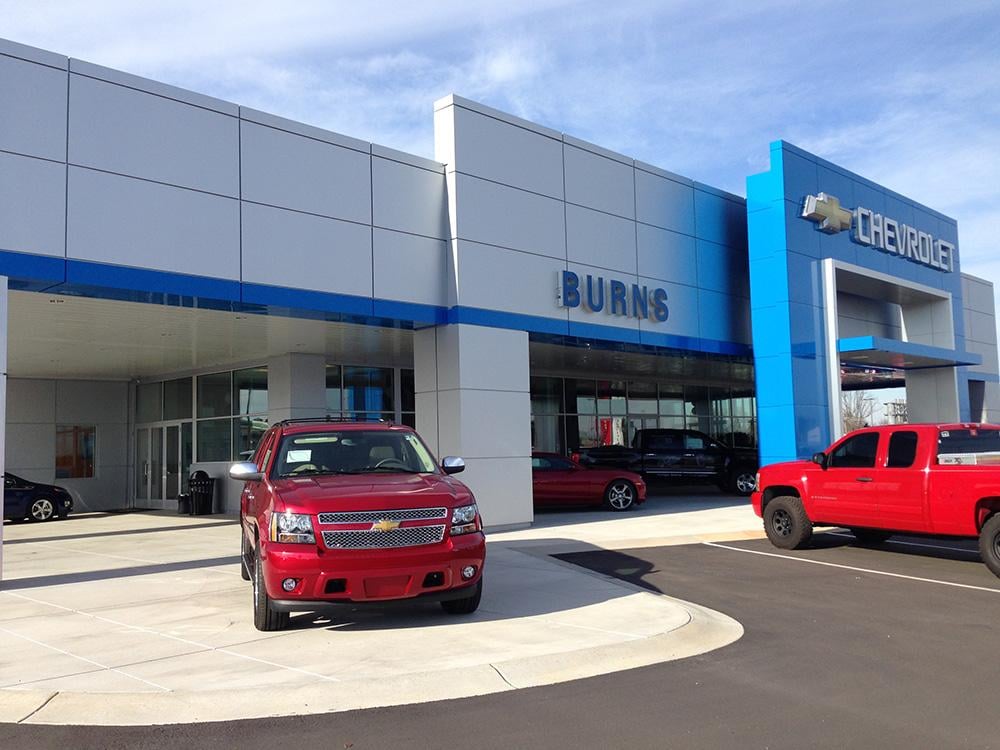 Visit Us in Gaffney
Today, you can find Sam Burns running Burns Chevy of Gaffney, continuing the long tradition of selling fine automobiles to drivers all around South Carolina. Just like his forefathers, his focus on customer service and building trust has continued to make the Burns name synonymous with a great car shopping experience.