Find the Right 2019 Chevy Silverado 1500 Trim Level for You Near Gaffney
If you're in the market for a full-size pickup truck near Gaffney, look no further than Burns Chevrolet for a 2019 Chevy Silverado 1500 trim level that's right for you. Available in eight unique trim levels, the 2019 Chevy Silverado 1500 can be customized just the way you want depending on where you plan on adventuring this summer near Spartanburg.
Available 2019 Chevy Silverado 1500 Trim Levels
Work Truck (WT) - Standard equipped with 17-inch steel wheels, air conditioning, a seven-inch touchscreen interface, Bluetooth, Apple CarPlay, Android Auto, a USB port, and a six-speaker audio system.
Custom - Adds 20-inch wheels, front tow hooks, deep-tinted glass, cruise control, remote entry, and power and heated mirrors.
Custom Trail Boss - Available only with four-wheel-driv...
The 2019 Chevy Silverado 1500 Offers Impressive Power and Convenience
When you need a truck that really likes to flaunt its power, you need to get behind the wheel of a 2019 Chevy Silverado 1500. When you drive a Silverado 1500 you know you are getting one of the most powerful large trucks available. Drivers from Spartanburg and Shelby understand how important performance is, when looking for the perfect truck - and your perfect truck is waiting for you at Burns Chevrolet in Gaffney.

Take your pick between eight different trim and 42 configuration options. It is easy to find the Silverado 1500 that works for you. When it comes to power, it is hard to top the Silverado 1500, topping out at 355-horsepower in a powerful V8 and its available eight speed transmission. Even the standard 285-horsepower, 4.3-liter V6 is no slouch.

If you've got a big job in Boiling ...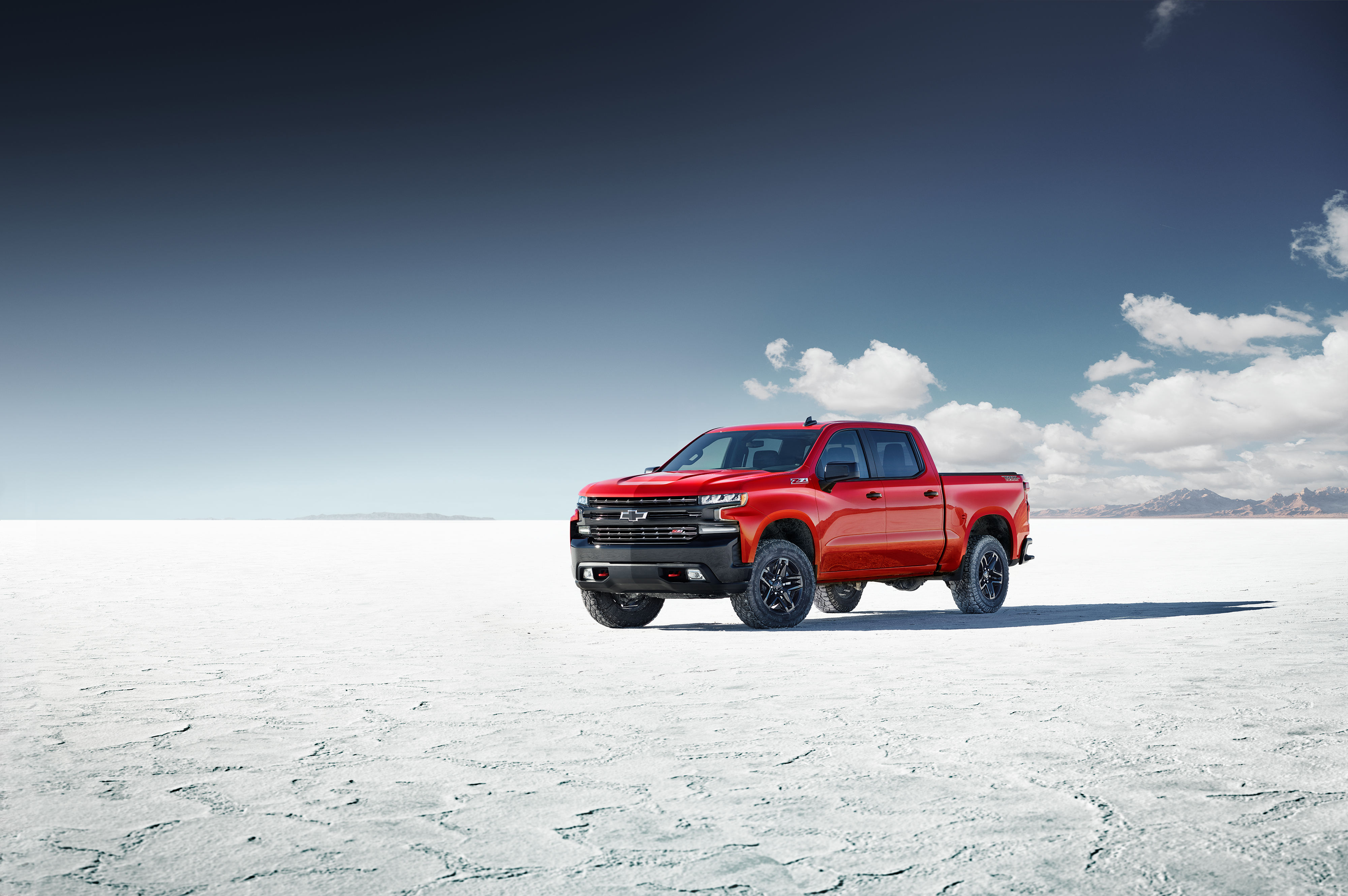 Improvements Put 2019 Silverado 1500 at Head of its Class.
Not many vehicles can combine power and comfort in its full-size truck. The 2019 Chevy Silverado 1500 is taking the combination to the next level, thanks to several improvements on the truck. Come see the difference at Burns Chevrolet in Gaffney today.

Power Under the Hood: Boiling Springs drivers will love the newly redesigned body, which gives it more power, while carrying a lighter frame. The Silverado 1500's standard comes standard with a 4.3-liter V6 engine that produces 285 horsepower. A larger V8 engine on the higher models pumps out 420 horsepower. Meaning it has plenty of strength for towing or driving on rugged terrain.

A six-speed automatic transmission comes standard, but an eight-speed transmission is also available on higher trims. You can also find a 10-speed automatic trans...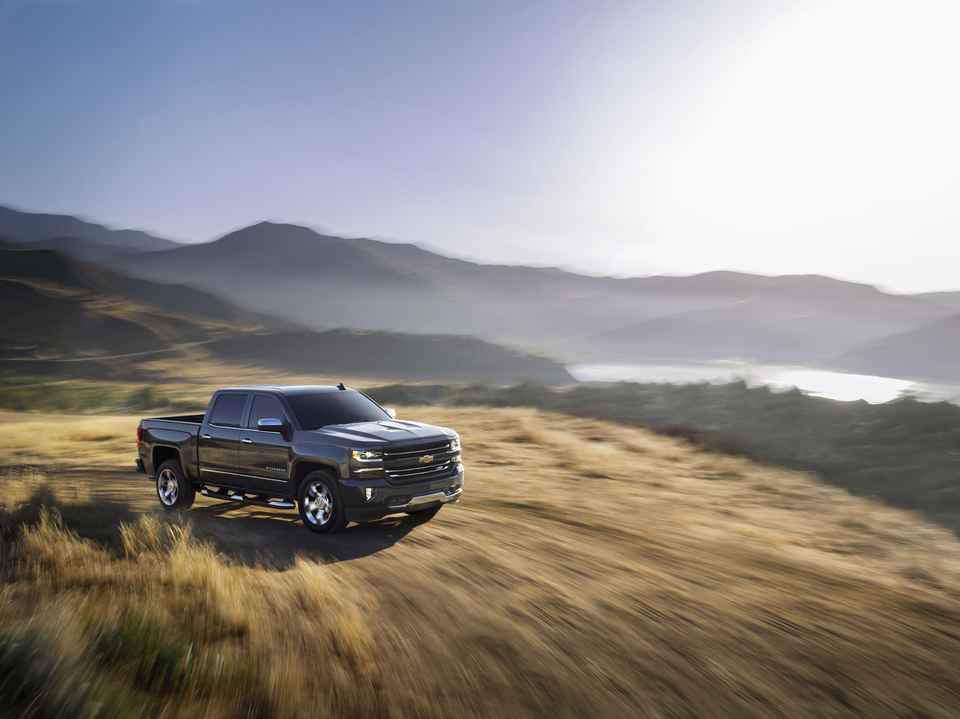 Two Chevy Models Top Comerica Park to Commemorate Baseball's Return
The 2019 baseball season kicked off with two notable Chevrolet vehicles sitting atop the centerfield fountain at Detroit's Comerica Park. This is the 10th season that Chevy vehicles have been there to showcase the automaker's longtime relationship with both the sport and the city of Detroit.
The two Chevy models to earn this installation were a silver 2019 Silverado 1500 LT Trail Boss and a red 2019 Chevrolet Blazer LS. Totaling more than 8,400 pounds of engineering brilliance, the two vehicles were installed by crane to their positions on the "Chevy Fountain" in Comerica Park's centerfield. Game attendees, along with TV viewers, will recognizing that these models boast the qualities that are needed to make it through a long season, delivering the reliability, excellence, and dependability...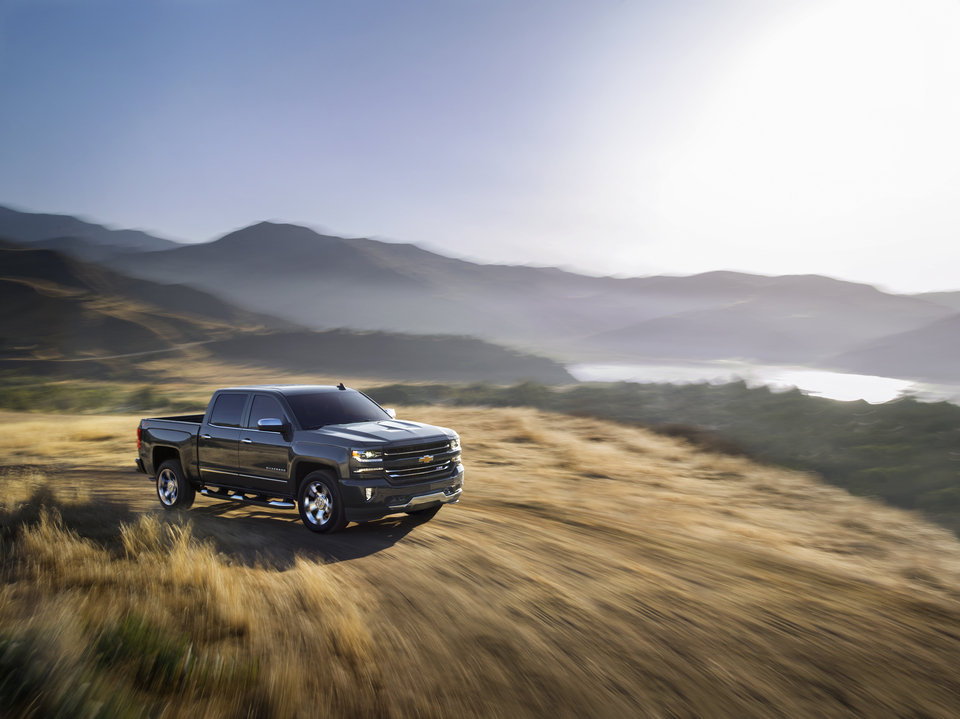 Meet the All-New 2020 Silverado HD
Earlier this year, Chevrolet introduced the full 2020 Silverado HD truck roster to the automotive world. This is the strongest, most capable Silverado HD offered yet, offering owners a 52 percent gain in maximum towing capability that allows the pickup to pull up to 35,500 pounds. Featuring a standard 6.6-liter direct-injected V8 engine that teams with a six-speed automatic transmission to produce 401 horsepower and 464 pound-feet of torque, the all-new 2020 Silverado HD is expected to arrive at dealerships later this summer.

Offered in five trim levels of Work Truck, Custom, LT, LTZ, and High Country, the Silverado HD is taller, wider, and longer than the previous model. While there are 22 possible configurations when it comes to your cab, chassis, driveline, and bed options, the bigger ...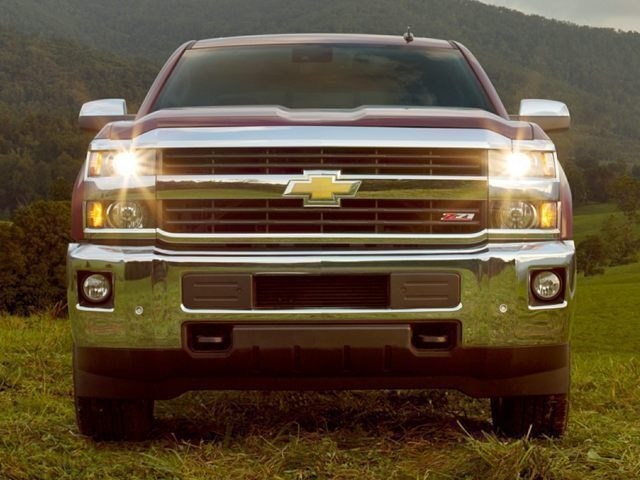 New Chevy Vehicle Locate Feature Helps Reassure Friends and Family
New Chevy Vehicle Locate Feature Helps Reassure Friends and Family

Recently, the myChevrolet mobile app gained a new feature that's sure to help ease loved ones' concerns when you're traveling. Named Vehicle Locate, this handy feature makes it easier than ever to check in with family and friends by sending automated text alerts when your connected Chevrolet vehicle either leaves or enters a designated boundary -- or arrives at or departs from a specific address. You can even pinpoint your vehicle's location at any given time thanks to this feature.

Chevrolet has identified a variety of drivers that can benefit from this new feature, with the following being obvious candidates to take advantage of the useful technology:
• The Connected Commuter
• The Concerned Parent
• The Modern Dater
• Th...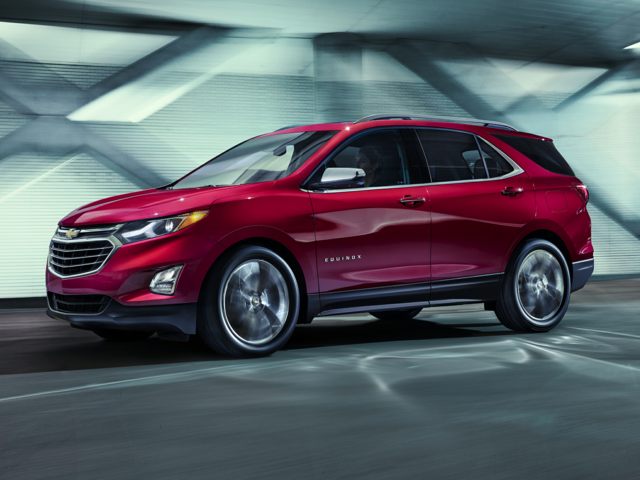 2019 Corvette Named Official Pace Car for the Indianapolis 500
2019 Corvette Named Official Pace Car for the Indianapolis 500

For the 16th time, a Chevrolet Corvette will lead the greatest spectacle in racing, as the 2019 Corvette Grand Sport will deliver 33 drivers to the green flag on May 26. This, the 103rd running of the legendary race, caps off a weekend where race fans will also see 33 2019 Corvette Stingrays participate in the IPL 500 Festival Parade on May 25 in downtown Indianapolis.

The Corvette has served as the Pace Car 16 times since 1978, and Chevrolet has held the honor 30 times since 1948. This year, the 2019 Indianapolis 500 presented by Gainbridge will feature a 2019 Corvette Grand Sport that is bedecked in Long Beach Red metallic tintcoat with a unique decal package and full-length racing blade silver dual stripes.

Powered by a 6....

Used Lifted Trucks for sale near Gaffney, SC
Used Lifted Trucks for sale near Gaffney, SC

Here at Burns Chevrolet of Gaffney, we proudly provide new & used pickup shoppers near Gaffney, Boiling Springs and beyond with a superior selection of vehicles from which to choose. If you're looking for the ideal pickup truck to use for work or play near Gaffney, look no further than our convenient new & used Chevy dealership, located conveniently in-between Route 85, Route 11 and Peachoid Road, not far from Abbott Farms. Why buy a used lifted truck? If you're not sure, check out our new lifted trucks page, where you'll find more information about what a lifted truck is, and the benefits of purchasing one over a stock truck.
About Our Selection of Used Lifted Trucks
Among our used lifted truck inventory, you'll find a wide range of quality use...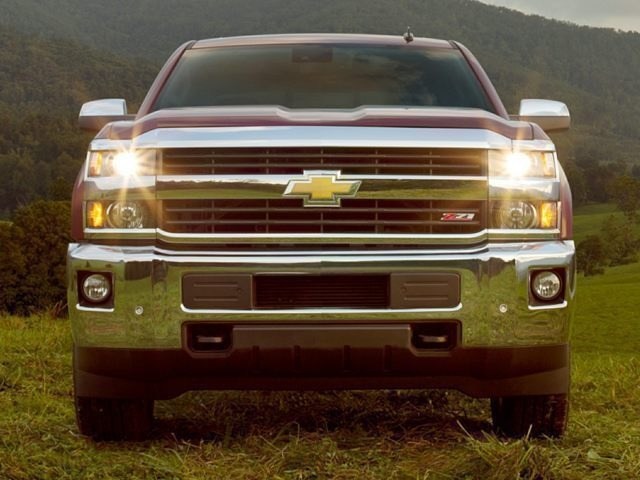 New Lifted Trucks for sale near Gaffney
New Lifted Trucks for sale near Gaffney
Looking for a lifted truck in or around Gaffney? Here at Burns Chevy of Gaffney, we work hard to amass an ideal selection of new lifted trucks, ensuring you have access to the perfect one. But if you've been considering a lifted truck vs. a stock truck, how do you know which one is right for you? Below you'll find some advantages of purchasing one of our new lifted trucks. If you still have any questions after reading, though, our new Chevy sales experts will be more than happy to discuss the differences between standard stock trucks with factory suspensions and lifted trucks with you.
What Is a Lifted Truck?
In case you weren't quite sure, a lifted truck is what it sounds like - a truck that has modified suspension components and other parts to give...