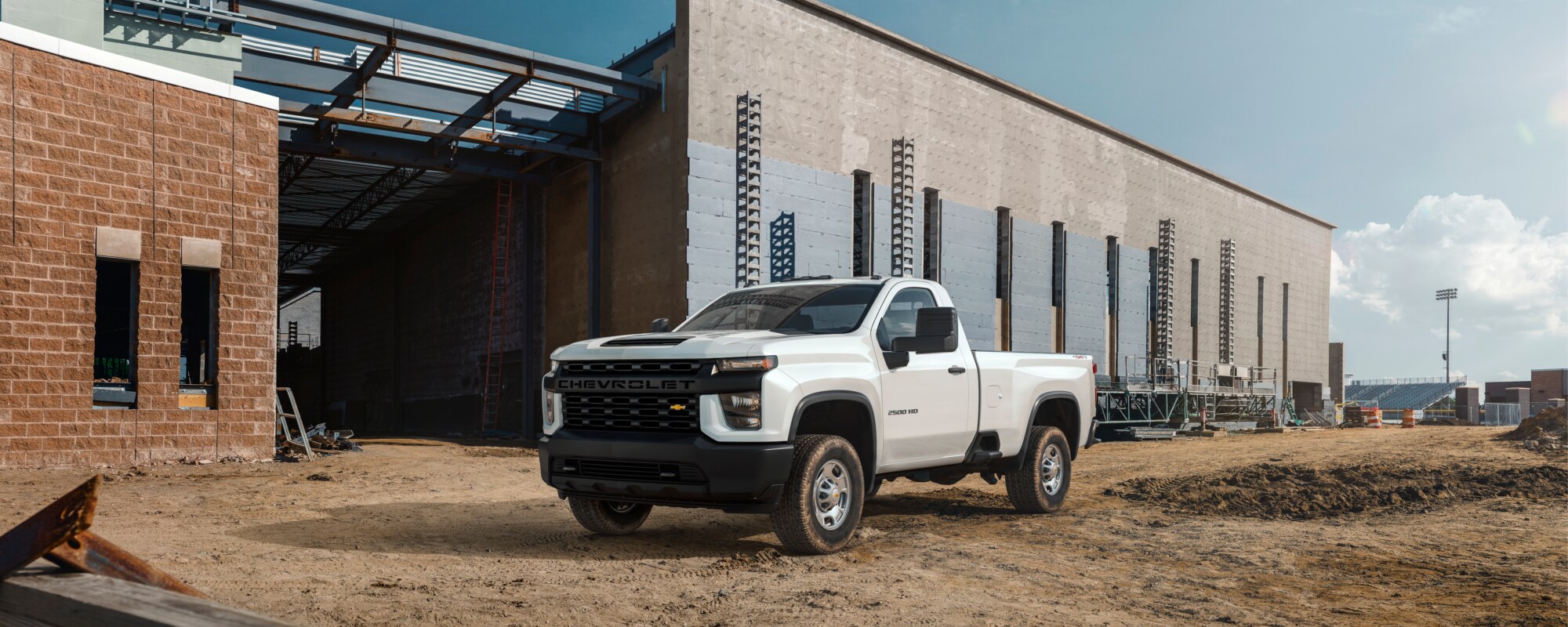 New Commercial Work Trucks
Available at Burns Chevrolet
Check Out Chevrolet's Commercial Work Truck Inventory at Burns Chevrolet
We at Burns Chevrolet, located in Gaffney, and nearby to Spartanburg, Shelby, and Boiling Springs, are very eager to work with you to find the perfect work truck. We have a huge selection of commercial vehicles and are happy to highlight some of the best options for you and your business to take a look at. One of the best heavy duty vehicles on the market to check out is the Chevrolet Silverado 2500 HD. This unbelievable beast will give you the oomph you need to get tough stuff done.
Engine

Duramax 6.6L V8 Turbodiesel
Engine

Duramax 6.6L V8 Turbodiesel
Engine

Duramax 6.6L V8 Turbodiesel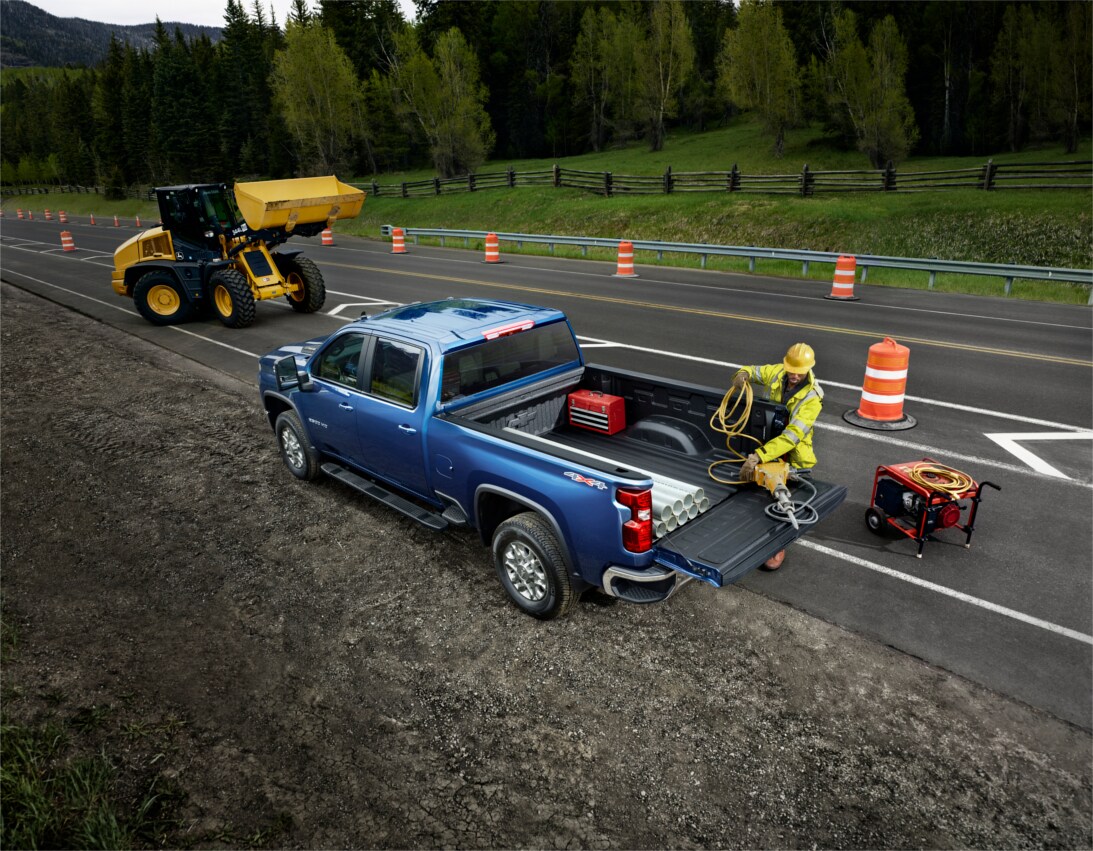 Hard Working Brawn
With the help of the Chevrolet Silverado HD, you'll be able to ride into work with a total beast at your disposal. This impressive machine can handle up to 23,100 pounds of towing capacity. With an intensity like that, you'll be able to truly crush the competition. Pulling a trailer of horses, or a flatbed of hay has never been a more doable task. In addition, you can count on 445 horsepower as well as 910 lb.-ft. of torque to stand behind you through every job.
The Chevrolet 2500 HD is fully equipped with a Duramax 6.6-liter Turbo Diesel V8 engine. This impressive engine will give you the ultimate power that you have come to expect from the Chevrolet brand. With a 6-speed automatic transmission, to pair with, you'll be smiling through every drive. In addition, you can opt for the Vortec 6.0-liter V8 engine to help you take on your tasks.
Interior Comfort, Safety and Technology
We know that Chevrolet is building and unbelievable machine here, but that doesn't mean that they've forgotten the comfort aspect. This impressive vehicle is geared up with some of the best technology to date. With Apple CarPlay and Android Auto, you can remain endlessly connected through every adventure you head out on. Friends, family, and coworkers are just a touch away when you utilize these unbelievable specs. In addition, you can take full advantage of Bluetooth connectivity, making it easier to have all of your songs and podcasts readily available.
In addition to that great technology, you can also benefit from trailering and safety technology. With the 2500 HD, you can take advantage of the Tow/Haul mode, allowing you to switch right into an adjusted transmission. You can also benefit from Trailer Sway Control, and Hill Start Assist, giving you the extra security and push that you need to ensure that you can travel up and down on a variety of landscapes.
Exterior
With the 2500 HD, you can enjoy an impressive selection of in-bed features. A spray in bedliner adds a watertight finish and a permanently bonded layer to your cargo box. With cargo tie downs as well as bed lamps, you'll be able to experience full functionality of this impressive vehicle. With a corner step rear bumper, the Chevrolet 2500 HD makes it easier and easier to get in and out of this vehicle.
With an even more impressive selection of accessories, you'll find it terribly easy to store tools and necessities for certain types of jobs. With the option for several different bead lengths, you can easily customize your Chevrolet Silverado 2500 HD to the type of job you need to complete.
We at Burns Chevrolet, located nearby to Boiling Springs, as well as Shelby, are very grateful to have the Chevrolet 2500 HD in stock at our dealership. We welcome you to come check out this impressive beast and to reach out to us with any questions you may have. We look forward to helping you succeed at the toughest job yet.
Burns Chevrolet
101 Peachoid Road
Gaffney
SC
29341
US