New Chevy SUVs For Sale at Burns Chevrolet

 A New Chevrolet SUV Can Bring Your Family the Best Comfort and Capability Imaginable: Burns Chevrolet is Ready to Show you the Different Models You Will Love

When you and your family are looking to get something that can be packed with plenty of features, plenty of space, and the performance to make driving any adventure more unique, there is nothing quite like one of the new Chevrolet SUVs that is prepared to take on any road with ease. Here at Burns Chevrolet in Gaffney, SC we are proud to help every driver who visits get their hands on a new Chevrolet SUV that is ready to truly make any adventure out of this world.

On the road today you will notice that seemingly every other car you see is a SUV and one of the new Chevrolet SUVs we offer will help you see why! Here we are ready to help drivers from all over the Spartanburg and Shelby areas get the SUV that their family will love no matter where the road will take you.

Chevrolet offers drivers a choice of six different SUVs that will stand out and fit the needs of more drivers and families. With models like the Chevrolet Blazer, Chevrolet Equinox, Chevrolet Suburban, Chevrolet Tahoe, Chevrolet Tahoe, and Chevrolet Trax, more drivers can get something that they love.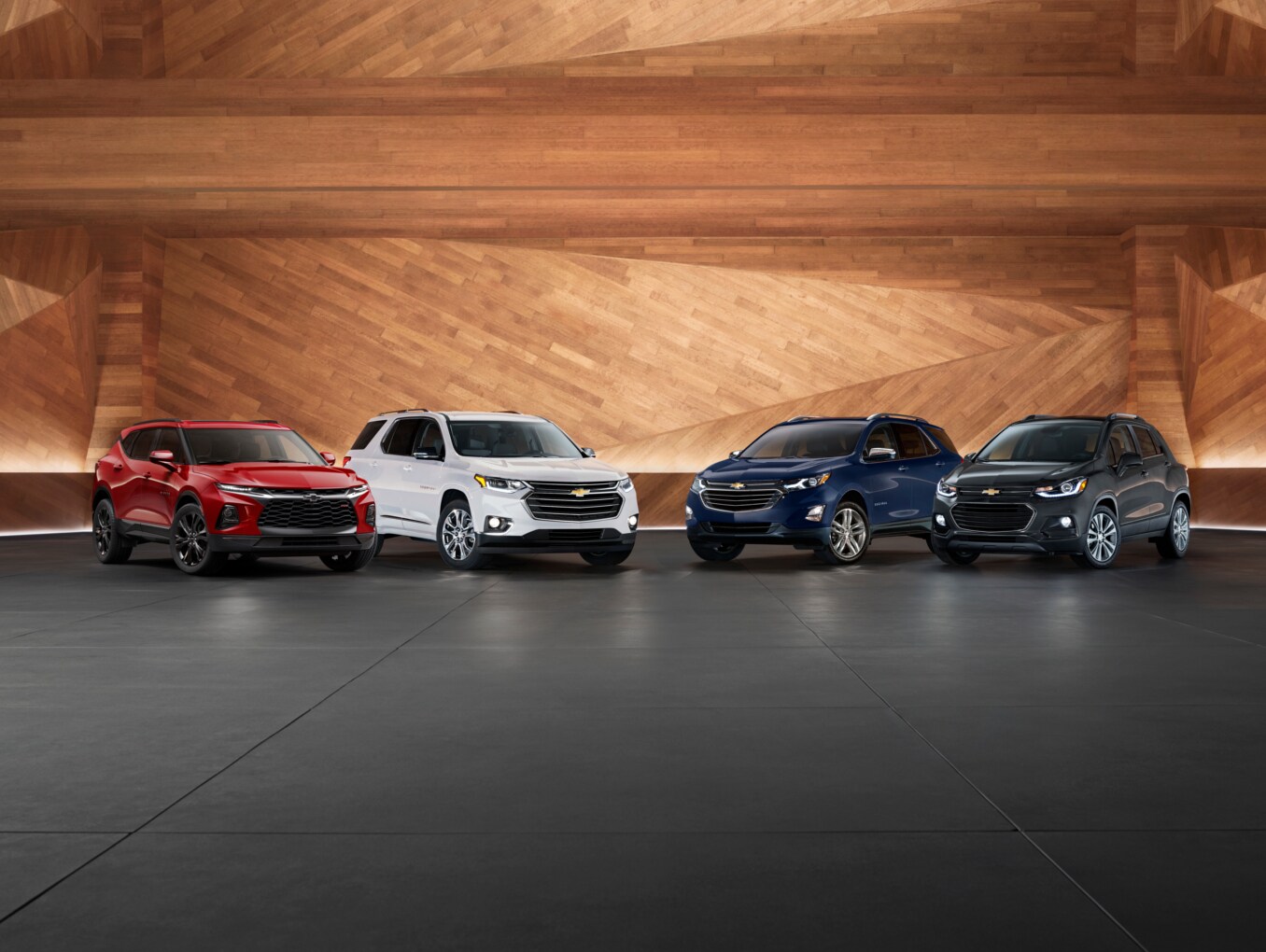 What Do These SUVs Offer?

Our selection of different Chevrolet SUVs will be sure to impress and help drivers from all over get their hands on something that is ready to tackle any adventure. With plenty of features and technology, any ride you tack will surely impress!
Chevrolet Trax

As the smallest SUV in the Chevy line-up, the Chevy Trax is a great choice for more drivers! This SUV will not only offer plenty of space, but the optional all-wheel drive can make it possible to have more confidence on any road you encounter.
Chevrolet Blazer

The new Chevrolet Blazer is by far one of the most exciting SUVs that is available to drivers today with numerous different models available and the chance to have much more performance! With sleek styling on the inside and out, this SUV will provide any driver plenty of comfort and performance.


Chevrolet Equinox
One of the most popular SUVs in the Chevrolet line-up is the Chevrolet Equinox that can bring you a huge variety of features that will really ensure every family enjoys the ride. No matter where you go in Boiling Springs, the Chevy Equinox can make the drive special.

Chevrolet Traverse
When you want added space for both passengers and space, the Chevrolet Traverse can truly stand out with seating for seven and the capability to make any ride unique! This SUV is ready for family and will surely bring you the confidence to make any ride unique.

Chevrolet Tahoe
Want plenty of space and performance in a SUV that will provide you with a commanding presence on the road, then the new Chevrolet Tahoe is perfect for you! This SUV is incredibly popular for its capability, style, and the space that is offers to really stand out!

Chevrolet Suburban
If you need a SUV that can provide seating for up to nine-passengers and ensure you are going to also have plenty space for the cargo you need, then it is time to consider the Chevrolet Suburban! This huge SUV has been around for years and is still impressing with plenty capability to really stand out.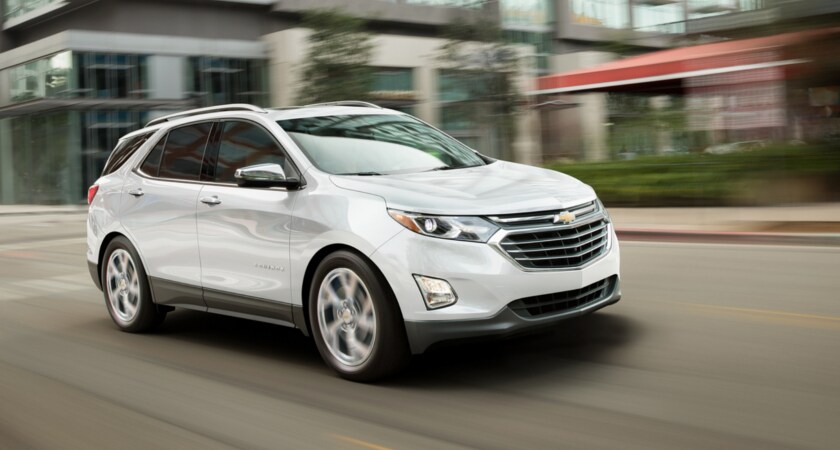 Burns Chevrolet Is Ready To Offer You Tons Of Chevrolet SUVs
If you are looking for one of the most impressive selections of new SUVs all over the Gaffney areas, then it is time to come over to Burns Chevrolet and we bring you some of the most impressive Chevrolet SUVs possible. Visit us today and we will bring you some of the best SUVs around that are ready to perform at the highest levels for longer. We hope to see you soon!