New Chevy Trucks For Sale At Burns Chevrolet
Make Sure Any Adventure Or Hard Job Can Be Easier When You Choose A New Chevrolet Truck
When you are in the market for a capable, comfortable, and well-equipped truck that can make any adventure much easier, then it is time for you to come over to Burns Chevrolet in Gaffney, SC! Here we are excited to offer drivers from all over the Spartanburg the best chance to get a new truck that is prepared for everything you could imagine. Make the quick drive over to our dealership today and we will help you experience the new trucks that you have been dreaming of!
One of the best parts about the new Chevy trucks that we offer is that there are numerous different options available to drivers today. These different models are prepared to make any drive or job much completer and more enjoyable, no matter where the road takes you. We will make sure that anytime you step foot onto our dealership lot there will be a selection of different trucks like the Chevrolet Colorado, Chevrolet Silverado 1500, and Chevrolet 2500HD to make our dealership perfect for any shopper.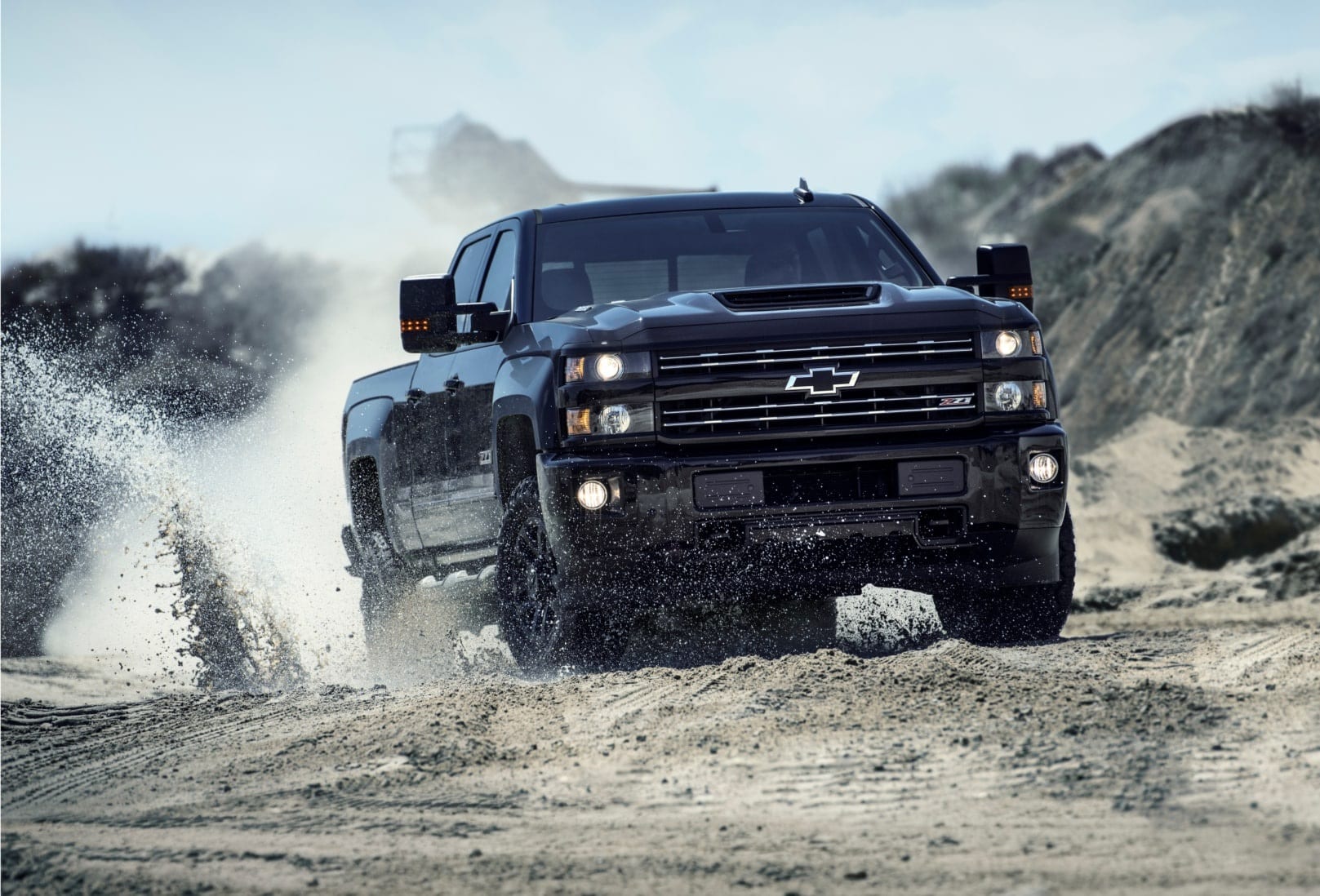 What Do These Different Chevy Trucks Offer To Drivers?
Chevy is able to stand out from the crowd by offering different trucks to better fit the needs of more drivers and ensure that any shopper that visits can get their hands on something perfect for their lifestyle and budget.

Chevrolet Silverado 1500
As one of the longest-running names in the Chevy lineup, the new Chevrolet Silverado 1500 is prepared to impress with its design, power, and comfort. There are numerous ways that this truck is ready to impress and the only way for you and drivers all over the Shelby area to experience this truck is to visit. Features that stand out on this truck are:
Plush and soft leather seating
Heated and ventilated front seating
Heated rear seats
Power front seats with memory settings in the driver's position
Dual-zone climate controls
A Bose audio systems
A heated steering wheel
Numerous driver assist technologies like blind-spot monitoring and lane-keep assist
Plus, the choice of five different engines, including the torque-heavy 3.0L Duramax Turbo-Diesel Engine, numerous different suspension set-ups and different transmission options which make the new Chevrolet Silverado 1500 truly out of this world. Learn more about the Chevy Silverado 1500's available trim levels here!
Chevrolet Silverado 2500HD
When it comes time for you to shop for a powerful, well-equipped and capable truck that can confidently tow or haul even the largest equipment an absolute breeze then it is time to check out the new Chevrolet Silverado 2500HD! This monstrous truck is prepared to help drivers like you utilize all of the power that can make this truck the perfect option.
Get your hands on this powerful truck with our help and see what sets it apart with features like:
Two different engine choices for drivers with the first being a 6.0L Vortec V8 engine which can bring you plenty of power to really tow or haul with ease. If you need the most power possible, the 6.6L Duramax Turbo-Diesel V8 engine that will make more than 900 lb.-ft. of torque to ensure there is always the power you need to tow anything.
Leather seating
Heated and ventilated front seats with heated rear seats
A premium Bose audio system
Driver assist technology like blind-spot monitoring, lane-keep assist, and forward collision avoidance

Chevrolet Colorado
In the market for midsize trucks there are very few trucks that are as well-equipped and ready to impress than the new Chevy Colorado! This midsize SUV is prepared to tackle any adventure you could imagine and the chance to really impress whenever you tackle the road ahead.
With one of these trucks you can enjoy a plethora of different features that will surely impress. Experience features like:
Power front seats
A Chevrolet infotainment system with smartphone integration
Multiple USB ports
Heated front seats and a heated steering wheel
A Bose audio system
Automatic climate controls
Various driver assist technologies

In addition to the numerous features, a new Chevy Colorado also offers you a selection of different trim levels that can tackle any adventure, no matter where the roads around Boiling Springs!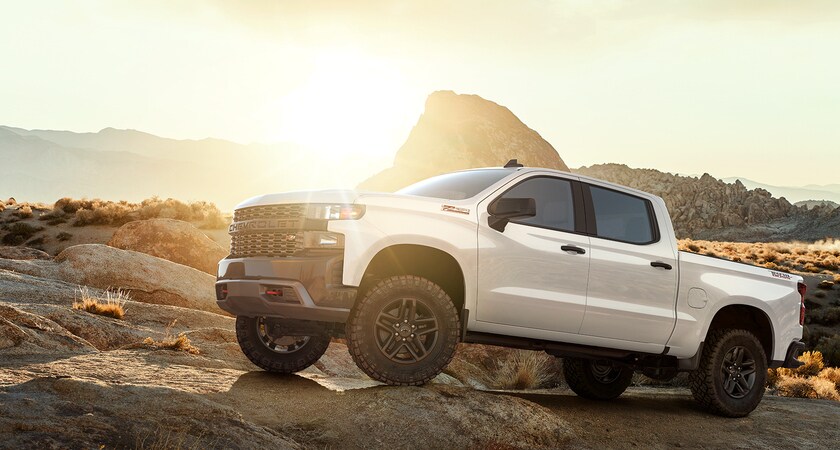 Burns Chevrolet Is Proud To Offer You All Of The Different New Trucks You Could Want
Make the trip over to our dealership today and we will make it much easier to find a capable and comfortable truck that can do more. Visit Burns Chevrolet and see everything that a new Chevy truck will offer and make every drive unique. See you soon!